Estonia International Schools
International School of Estonia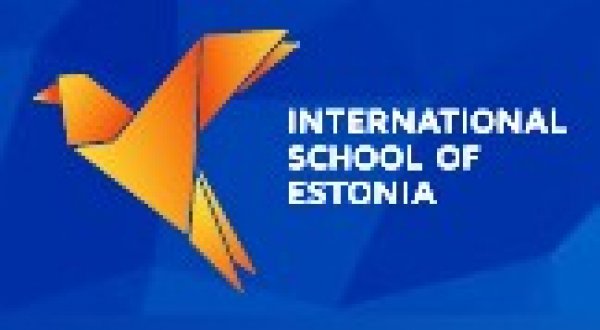 Juhkentali 18
Tallinn, 10132
Fax:
666 4383
Email:
office@ise.edu.ee
Website:
www.ise.edu.ee
The International School of Estonia (ISE) is a nonprofit, coeducational day school founded in 1995. It offers educational programs to students from the ages of three to 20. The curriculum is international and the school offers International Baccalaureate primary-year, middle-year, and diploma programs. The language of instruction is English. Facilities include a science lab, gymnasium, and library.
ISE offers a comprehensive education program with an international curriculum. ISE is fully authorized as an International Baccalaureate PYP and Diploma Program School, with an ISE Middle School Program for grades 6-9. The language of instruction is English. ISE is fully accredited by the Council of International Schools and New England Association of Schools and Colleges. ISE has an IB Diploma graduation rate of 95 percent.
In the 2013-2014 school year, there were 24 full-time and two part-time faculty members. Enrollment was 131 (preschool-grade 12). ISE's income derives 95 percent from tuition. Annual tuition rates are as follows: PS3/4: €5,000; K-grade 5: €16 084; grades 6-10: €17 456; and grades 11-12: €17 944. There is an additional one-time non-refundable registration fee of €250 for preschool and €500 for grades K-12. All new students are assessed a one-time capital levy fee of €2,000. The capital levy fee begins with enrollment into kindergarten. These fees are payable in euros. (All fees are quoted in euros.)
The school year comprises two semesters extending from August to June. ISE is located in a former vocational school in the central district of Tallinn. The building was built in the mid 1800's and originally was a summer stable for the Czar's cavalry. The facility is within walking distance of most points in the central area of the city. Specialist areas include a newly equipped science laboratory, a gymnasium with showers and changing rooms, an ESL room, a newly renovated cafeteria, a 15-station portable laptop laboratory, and a sixteen station computer laboratory (MACs) for upper school. ISE also has a newly renovated library; a newly renovated, fenced playground; an outdoor basketball court and utilizes the Tallinn sports hall for upper school PE classes. ISE is governed by a Board of Governors elected by members of the non-profit parent Association. ISE is organized into an elementary school (preschool–grade 5), middle school (grades 6-9) and Diploma Academy (grades 10-12). It is recognized and fully licensed by the Education Ministry of the Estonian government, NEASC and CIS.
Tartu International School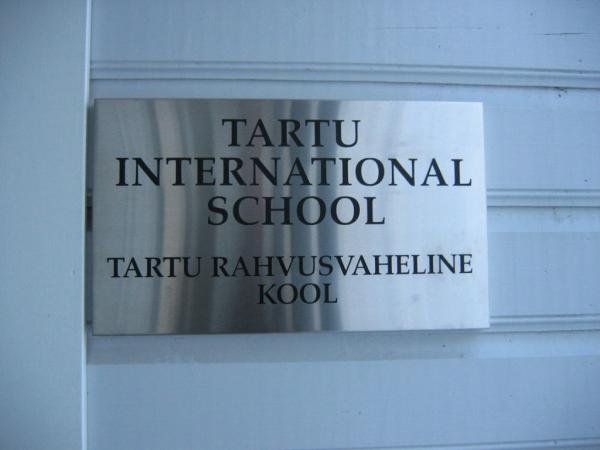 Veski 1
Tartu, 51005
Email:
info@istartu.ee
Website:
istartu.ee
Tartu International School (TIS) was founded in April 2001 in response to a demand from the international community in Tartu. TIS is a private school that offers modern and high-quality basic school education with English as the language of instruction for students from age 6 to 15. TIS promotes learning and international understanding without any political or religious aims and shall, thereby, serve the national and international communities of the Tartu area. TIS follows the School Curriculum that has been composed so that it would meet the educational needs of the school´s international student body , and is accredited by the Estonian Ministry of Education and Research.
The curriculum of Tartu International School (TIS) is based on the Estonian national curriculum for the basic schools; the Private School Act, the Act of Elementary and Secondary Education of Estonia, the statute of the school, and the agreements between the school and its community. The ideas and needs of the community groups, such as the owners of the school, students and staff, the parents and stakeholders, have been taken into consideration when composing the TIS curriculum. The objective of the TIS curriculum is to support each student´s individual development, through taking into consideration their individual needs, ethnicity, cultural background, and plans for the student's further education. The objective of TIS is to offer basic school level education in English as a language of instruction in an international and multicultural learning environment.
Tuition fees for 2013–2014 were €8,250 for all year levels. Tuition covers all curricular activities. A one-time €32 enrollment fee also applies to new students. Fees are quoted in euros.
The educational and teaching objectives of TIS are to help to develop an individual who is motivated to learn and knows how to learn; is aware of his/her interests, skills and abilities; is happy and adaptable; is Earth-conscious and values a healthy lifestyle. A TIS graduate is self-aware and dignified, co-operative and self-reliant; is aware of his/her responsibilities as a world citizen, and and has a tolerant and open attitude towards the diversities of the world.
BACK TO TOP