Childhood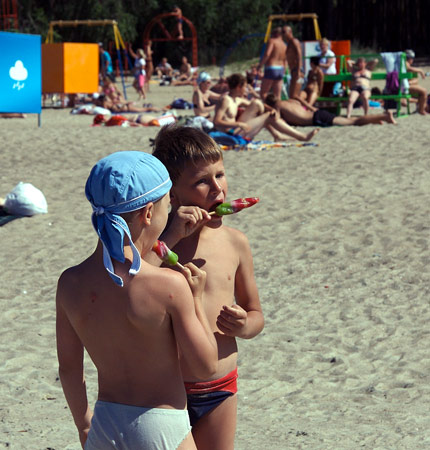 From earliest childhood, Estonian children are taught to live life on their own terms. Parents, particularly mothers, are typically the primary caregivers for their children. In families where both parents work, it is common for grandparents to help take care of the children. In families where grandparents are unavailable, children may be expected to spend time alone between the end of the school day and the time when their parents return from work.
A child's first day of school is an important day in Estonia. Estonian children usually start school when they are seven years old and continue until they are 17. Education is free and compulsory, and most children complete their schooling.
Outside of school, children are generally expected to amuse themselves. Both boys and girls enjoy outdoor games such as cross-country skiing, skating, hiking, swimming, and cycling. Football or soccer is the most popular game among boys.
Child labor is uncommon in Estonia. Children may be expected to do a few simple household tasks, but they are almost never asked to work to contribute to the household income until they are adults.