Driving and Driver's License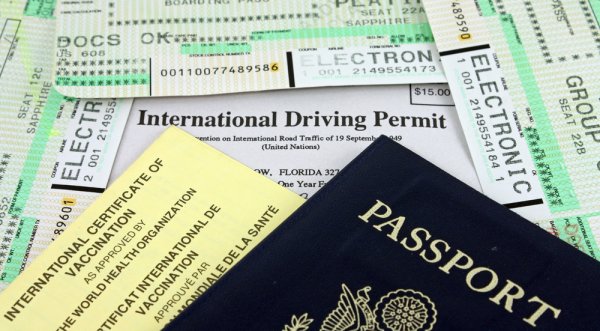 Traffic in Estonia travels on the right-hand side of the road. 
Requirements for Locals
Driver's licenses are issued by the traffic registry of the Road Administration. Initial applications can be made in person at any traffic registry office. Although its name changed in 2009, the body is still commonly referred to by its former acronym "ARK."  Information relating to the license and the application procedure can be found on the Road Administration's website (English translation available): www.eesti.ee/eng. The requirements for applying for a new license or exchanging a foreign license are identical throughout the country. As Estonia is a member of the European Union, the new credit card-style European Driving License will be issued to all new applicants in Estonia from July 2013. The old style license remains valid until 2033.
There are several categories of driving license available: Category A licenses cover various types of motorcycle and category B covers passenger cars. Various other categories are available, which relate to professional drivers and operators of agricultural vehicles. A temporary license, valid for two months, is issued to novice drivers before they turn 18. The initial license issued to a new applicant is considered to be probationary and is valid for two years. Driver's licenses must be renewed every ten years.
To obtain a new license the following documents must be presented at a local police station.
A completed application form
Evidence of passing a driving test
A medical certificate
Two passport-style photographs 
Written and Road Test
The driving test has a theory and practical section, which must be passed at a regional testing center of the Estonian Road Administration. The written test involves a series of multiple choice questions and the practical test requires the applicant to drive in actual city traffic.
Residence
To be eligible to apply for an Estonian driver's license, you must be a permanent resident of the country or reside in Estonia for a minimum of 185 days in a calendar year.
Age
You can begin driving lessons from the age of 16 for light passenger vehicles.
Identification
New applicants must present a valid local ID document.
Fee
There is an application fee for a new license, which can be paid at the traffic registry when applying.
Other Requirements
All new applicants must also complete a first aid training course, which is also delivered at regional testing centers of the Estonian Road Administration.
Requirements for Foreigners
Driving Using a Foreign License
A driver's license issued in any member state of the European Union (EU) or the European Economic Area (EEA) is valid and can be used in Estonia. A driver holding a license issued in these countries may continue to use it in Estonia as long as it remains valid. A foreign resident from other nations can use his or her original license to drive in Estonia, but if he or she resides in the country for more than 185 days in a calendar year, the license should be exchanged for an Estonian license. Both EU and non-EU drivers may be requested by police authorities to provide a translated version of their license if they are involved in a traffic offense. Foreign residents from non-EU nations are advised to also carry the International Driving Permit (IDP). See below for information on obtaining an International Driving Permit. 
Obtaining a Local License
Although it is not a legal requirement, if you have a licensed issued in an EU or EAA country and you become a resident of Estonia, you can exchange your license for an Estonian license. A foreign resident from other nations who has been granted temporary or permanent residency must exchange his or her license if he or she spends more than 185 days in a calendar year in the country. The exchange process is simple for anyone with a license from a country that has ratified the Geneva Convention on Road Traffic. The original license and passport (or other identification document) must be presented in person to a local traffic registry office, where an application form is completed. Foreign residents that do not qualify for a driver's license exchange must apply for an Estonian license following the same procedure as locals.
European Union Citizens
If you are a citizen of a European Union (EU) country, you are legally able to drive anywhere in the EU using the license issued by your home country, including Estonia. Rules for issuing licenses as well as the physical form of the license have been harmonized among all EU countries. 
International Driving Permit
Estonia is a member of the Geneva Convention on Road Traffic, which means that a valid International Driver's Permit (IDP) from a country that is also a member of this Convention can be used, if you do not have a valid Estonian driving license. The IDP is valid for one year from the date of entry into Estonia and must be issued from the same country as your original driving license. 
An IDP includes your name, photo, and basic information in ten languages. When carried together with a foreign license, it can serve as local identification in addition to permitting you to drive. It is valid in over 150 countries. The IDP is only valid when carried in conjunction with a driver's license issued by your home country. 
Australia
If you are an Australian citizen, you must have a valid Australian driver's license to get an IDP. The local Australian Automobile Association (AAA) office issues IDPs: www.aaa.asn.au/touring/idp.htm.
Canada
To get an IDP in Canada, you must be at least 18 years old and have a valid Canadian provincial driver's license. The Canadian Automobile Association issues IDPs: www.caa.ca/idp.
France
French citizens should contact the Automobile Club Association to get an IDP in France: www.automobile-club.org.
Germany
German citizens with valid EU driver's licenses may apply for an IDP with the Allgemeiner Deutscher Automobile-Club E.V. (ADAC): www.adac.de.
The United Kingdom
If you are a UK citizen, you can get an IDP from your local post office, the RAC (an automotive services company), or the Automobile Association (AA). You must be a resident of the UK, have a full UK driver's license, and be at least 18 years old. For more information, visit the RAC at www.rac.co.uk, or the AA at www.theaa.com.
The United States
To obtain an IDP in the US, you must be over the age of 18 and have a valid US driver's license. An IDP can be obtained from any Automobile Association of America (AAA) office or by mail if you are already overseas. For more information, visit the AAA website: www.aaa.com/vacation/idpf.html.