Auto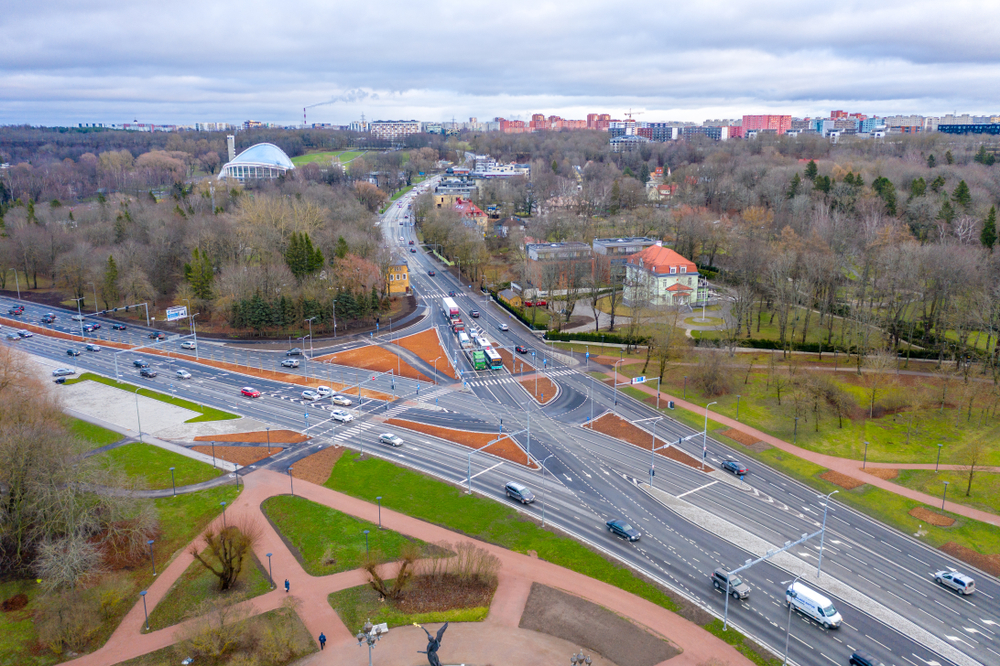 Foreign citizens who wish to drive in Estonia must possess a valid International Driving Permit (IDP), which should be carried along with the individual's driver's license issued by their home country. Foreign citizens caught driving only with only their driver's license in Estonia have been subjected to substantial fines. To obtain an IDP contact your national Automobile Association. 
Many roads in Estonia, especially in rural areas, are poorly lighted and very well maintained. Some drivers can be aggressive, recklessly overtaking vehicles and traveling at high speed, even in crowded urban areas. Despite strict Estonian laws against driving under the influence of alcohol, accidents involving intoxicated drivers are frequent. It is not uncommon for the police to set up checkpoints on major streets and highways; drivers should pull over when asked. Drivers should always remain alert to the possibility of drunk drivers and drunken pedestrians.
Estonian traffic laws require drivers to stop for all pedestrians in marked crosswalks. Nevertheless, Estonian motorists do not always comply with this regulation, and pedestrians should always be careful when crossing the streets. In rural areas, wild animals, such as deer and moose, and icy road conditions can create unexpected hazards. Dark-clothed or drunken pedestrians walking along unlighted roads or darting across dimly-lit streets or highways pose a risk to unsuspecting drivers. Winter roads are usually treated and cleared of snow, but drivers should remain vigilant for icy patches and large potholes.
Estonian laws against driving under the influence are strict and follow a policy of zero tolerance. Penalties are severe for motorists caught driving after consumption of even a small amount of alcohol. Local law requires that headlights be illuminated at all times while driving. Use of a seatbelts by all passengers is required, and children too small to be secure in seatbelts must use child car seats. The speed limit is 50 km/h in town and 90 km/h out of town unless otherwise indicated. A right turn on a red light is prohibited unless otherwise indicated by a green arrow. According to Estonian law, vehicles involved in accidents should not be moved to the side of the road until the police reach the scene.
The Eesti Autoklubi (Estonian Auto Club) provides emergency roadside assistance. Drivers do not need to be a member to receive assistance; however, the fees charged are higher for non-members. The number to call for roadside vehicle assistance and towing service is 1888. For ambulance, fire or police assistance the number is 112. Please note that for both numbers, the level of English spoken by the operator answering may be minimal.
Car rental and chauffeured car service can be found in the capital. Driving in Estonia is relatively civil but it does pose security risks for the uninitiated. A hired car with a local driver is advisable for most foreign business travelers. Allow your hotel or local business contacts to set up this service for you.
Source: US Department of State